We REALLY Do Speak Ag!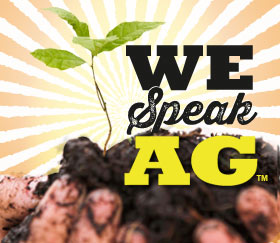 Ag Rocks!
It's been our passion for years to work closely with our Ag clients and to grow our ag business connections with great clients throughout California and as far as we can go. See what we are all about — Watch our Video!
We go where our clients are, which means we're out in the fields and the orchards, the seed warehouse, the rice mill and the processing facilities soaking it all in and getting to know every aspect of business so we can do the best job presenting their competitive edge to their market.
Ag Web and Print
Is your website easy to use? Are your printed materials easy on the eyes? Do your food labels "POP" off the shelf? We bring together experience, passion and hard work to successfully tell your story across all media. Check out our websites.
Stand out in the crowded Ag market with creative, consistent messaging to attract more of your target customers.
Tangible Results + Stronger Sales
Many clients report immediate results with shorter sales cycles and stronger sales. Our goals remain, as always, to elevate your brand and strengthen your balance sheet.
Our Expertise
Strong, consistent imagery and messaging forge a powerful connection with your customers and reinforce your brand in the marketplace.
Bottom Line
You want your customers to fall in love with your brand…
… we write the love letter.